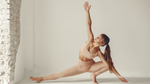 The center of a full and happy life is in balance, and this can only be achieved by harmonizing body and mind. Some say that the secret to a happy life lies in simplicity. However, to reach such a stage, a genuine balance is needed between all spheres of our lives: work, family, well-being and health, and self-knowledge.

For many years achievement was confused with busy schedules, intense workdays, specializations, and constant professional evolution. And this is where the balance is lost. Those who suffer from lack of time and stress only focus on one aspect of life and forget that they need to take a step back and find efficient ways to slow down and find time to enjoy more with family and friends.
Forget the perfect recipe and discover the secret to a happy life
The first action for you to take is to demystify the fallacy we know as the "perfect life" — which requires exaggerated effort in your professional life and little self-knowledge and leisure time — and simplify your actions. Understand that the center of a full and happy life is in balance, and this can only be achieved when you know yourself intimately and when you harmonize the body with your mind in a powerful connection of wisdom.
Simplify your dreams
We want to be with those we love, health and happiness—and these are our most intrinsic dreams, both for ourselves and for our children, friends, family, and spouse. Detach yourself from the dream prototype that is shown to us daily, discover what your desires are, meditate, and get to know your inner being. A few minutes a day of self-knowledge will allow you to find your own balance point and start living your life plan exactly as it should be: exclusive!
Work on what you enjoy
Motivated people perform better and achieve even more positive results — and that's what happens when you find the ideal occupation. Intellectual stimulation makes the time invested in your work rewarding and allows you to find ways to grow more each day, without becoming a workaholic who misses birthdays, family gatherings, and happy hour with friends, among other activities that will give you pleasure and help you relax.

Another point to be taken into account is the termination of work, which should happen whenever you end your journey when you leave the office. We know that this act is not easy, but you have to train your mind to make it happen.
Find time to take care of those who matter: you!
Yea! You are the most important person in your existence, and if you don't take care of your body and mind, you won't be able to keep other people happy. After all, a stressed prople cannot have happy moments with her child, let alone devote the attention he needs to grow strong and healthy. You can find a physical activity that gives you pleasure, such as Pilates, or invest your time in a cultural activity, such as painting.
Decrease consumerism
Consumerism is a dangerous cycle. After all, we work to conquer something that a few months later is already obsolete and we start to strive even more to conquer the new item. This goes on consecutively, and when we realize it, we're trying too hard to acquire items that we don't have the slightest need to own. Therefore, by practicing self-knowledge, you better list your true needs and can identify what is essential for your life and what is just another superfluous item, which will be left aside in a few months.
Invest in physical activities
Exercising favors the release of a series of hormones, such as endorphins, which promote well-being and happiness and relieve pain. The best thing is that there are diversified options to stop a sedentary lifestyle, such as Nordic walking, bike rides, trails, running, jumping, dancing, weight training, stretching, pilates, and water games.
Change your diet
Much of our irritability and stress are due to inflammatory processes triggered by processed foods and full of chemical additives, which aim to extend their lifespan by promising to make them easier to eat.

We know that dedicating time to food is also the best way to dedicate time to you and your health. At Power Kitchen, our vision is to make healthy food tasty. We take the stress away from your busy schedule and ensure all of your nutrition goals are met. Meal prep Toronto isn't just for the athletes, it's for those who love to eat well, eat balanced and eat conveniently. We help you on your health and fitness journey, and we make it a tasty one!
The secret to a happy life lies in the choices we make, the environment we live in, and the way we face life and overcome each of our obstacles.

A great way to bring together each of these spheres, and thus conquer the lifestyle we always want, is to find a space that offers you everything you need.