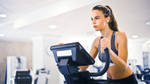 Wake up in the morning, have a glass of water, and do an aerobic workout without eating any food. After all, what's the point of performing fasted cardio? Does it bring results? What are the consequences? In this post, we will answer some questions for those who like this type of exercise.
What is fasting cardio?
In order to transform the body or to try to accelerate fat loss, many people opt for fasted cardio. The rule is simple: wake up early and practice physical activity without eating anything. In theory, when exercising under these conditions, due to low levels of glucose and glycogen, the body tends to give priority to burning fat as a source of energy.
Types of fasting for physical activity
There are several types of fasting, but we have two protocols that are being widely used and commented on. Metabolic fasting, which is when a person eats nutrients that have no impact on insulin, for example, coconut oil, lemon, and fats. And calorie fasting, eating foods that are zero calories, in this case, water, tea, and coffee without sugar.
Both carbohydrates and fats can be good sources of energy for the body, but you need to know how to dose each one and have a good supply of protein. This way, muscle mass is not compromised.
Physical activities can be performed at a moderate to an intense level, but this requires an adaptation process and a good caloric and energy intake throughout the day.
Is fasted cardio bad for you?
It really depends on each organism. This is because for fasted training to have a good result and for the person to feel good, a process of adaptation of the body is necessary. That is, we should prioritize the consumption of good sources of carbohydrates in the previous meal, which in this case would be dinner.
In addition, it is important to pay attention to food consumption throughout the day, seeking to supply and replace the energy spent in training, already preparing the body for the next day.
If the person has not gone through an adaptation process for fasting training, they can feel weak, lack energy, and even feel sick, so the individuality and need of each one vary a lot.
Many people complain that they are not hungry in the morning and prefer to do their activities on an empty stomach, which is extremely favorable for them. However, if the person feels hungry or uncomfortable, it is a sign that their body is not prepared for it.
How many minutes of fasted cardio can I do?
The more trained and adapted the person is, the more they can withstand the fasted activity period. There are people who do high-intensity activities for long periods without eating anything, but others end up enduring about 45-60 minutes.
With about 1 hour of intense activity, it is important to replace electrolytes so that there is no dehydration, which can lead to a drop in performance. Therefore, some food or isotonic would strategically enter here to assist in this replacement.
What precautions should I take?
For those who have never had their body adapted to training while fasting, professional monitoring is essential.
It is important that there is a modulation in insulin and blood glucose levels so as not to have any discomfort during physical activity. That way, carbs should enter strategically throughout the day, in preparation for fasted activity.
Never forget to hydrate and drink plenty of water and gradually adjust the pace and intensity of training, respecting the body daily and understanding that each day is a day and the intensity will need to be modulated.
Remember: it is always important to have a professional follow-up, both for exercise and to define the best diet for each type of organism. The best result always comes with a healthy diet. Choose today which Power Kitchen plan best suits your goals.