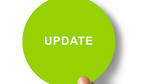 Dear Valued Customers,

We hope this message finds you well. At Power Kitchen, we are committed to providing you with the finest quality products and exceptional service. It is in this spirit that we wish to inform you about an upcoming change regarding our fruit baskets.

Over the years, we have taken great pride in crafting and delivering the most exquisite fruit baskets to your doorstep. Our dedication to sourcing the freshest and finest fruits has been unwavering. However, we find it necessary to make a price adjustment to ensure that we can continue offering you the same level of excellence that you've come to expect.

Effective today, the price of our fruit baskets will be adjusted by an average of 10% to reflect the rising costs associated with maintaining our commitment to quality. While we understand that price changes can be challenging, please rest assured that this decision was not made lightly. It is our goal to remain transparent and continue delivering outstanding value.

We would like to take this opportunity to express our gratitude for your continued support. We truly value your loyalty and trust in our products. This price adjustment will enable us to continue sourcing the freshest, most delicious fruits while also investing in sustainable practices and innovations that will benefit both you, our cherished customers, and the environment.

Thank you for being a part of the Power Kitchen family. We look forward to continuing to serve you with the utmost dedication and enthusiasm.

Warm regards,Power Kitchen Team